In our Web development course, 11 year old Ayada is learning how to make a clone of YouTube in bubble.io. Bubble.io is a no code web developing program.
THE PROJECT:
The goal of this project is to create a website similar to that of YouTube, in other words a clone of YouTube. This project is extremely long. The best approach for a student would be to first inspect the different parts used to create YouTube. These include the navigation bar at the top, the sidebar, the videos in the video feed area etc
Then the student has to patiently look for the relevant icons. Most can be found within Bubble but external ones can also be used to spice things up.
Accurately placing these items and components will help the student achieve a near perfect replica of the popular YouTube app.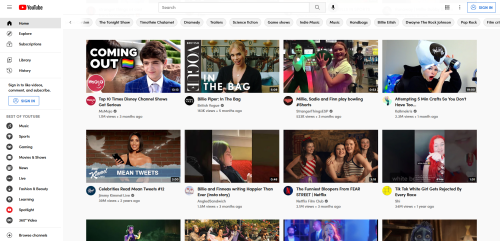 HOW THE PROJECT IS DONE:
To add an image, a student needs to be aware of how to locate, drag and drop relevant image commands and edit the pictures that will be uploaded to the platform
A student needs to know how to create pages
A student also has to understand what reusable elements are. For example, a navigation bar will be used in different pages of the app. So, this is best created as a reusable element. It will be added to relevant pages when need arises
Figuring out a video's ID can be tricky, but once identified, a student can display as many YouTube videos as they would like.
Although it is a long project and needs intense effort and a lot of patience to complete it, Ayada is working on this project patiently.
We would update this project overtime!
Keep looking forward for further developments.