Mulu, 8 years old, started the Tinker STEM program when he was 7 years. His mum saw the curiosity in Mulu at home and interest in technology and enrolled him at Tinker.

For a student doing coding for the first time, Mulu was quite exceptional at how he planned his work before coding, collaborating with his classmates. He started with Scratch Basic course, and gradually advanced in the course.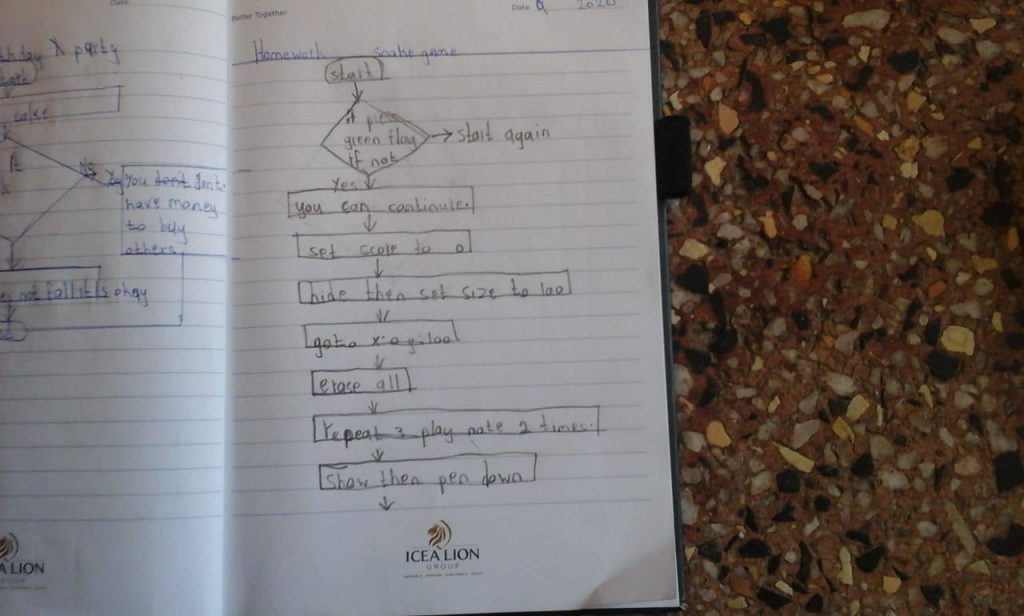 He took interest and has been persistent in his learning upto date, now Mulu can code confidently using Scratch and is looking forward to a new journey of coding with Python programming.
Today, we are proud to share one of Mulu's games he made called the Bird Game!
In this game, he made birds that float across the sky, the birds move from left to right and the player is supposed to fire arrows at the birds using the mouse for aiming.When the player hits a bird, it bursts.
Once the birds have been hit, the player earns a point. There is also a timer in the game, after 30 seconds the game stops.

The objective of the game is to burst as many birds as possible before the timer stops. Sounds fun right? Click the link below to play Mulu's Bird Game and leave a comment or question for him and he will answer.

As for us, we are nothing but proud of his efforts in learning STEM education through computer Science and continue to support him in his milestones in this field.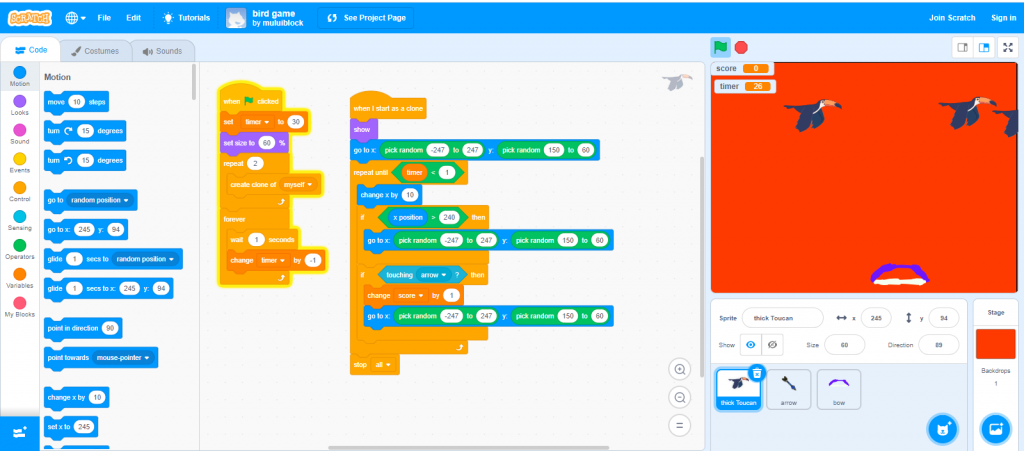 If you want to play Mulu's Bird Game, you can find it at https://scratch.mit.edu/projects/435287441/ Enjoy!