There is a new way of learning! One that is FUN! One that students are more of the teacher than the student because it is about the application of their ideas and creativity in learning.
Check out how Tinker Education stage 1 students age 5-8 years learn STEM education through coding.
Step 1: Unplugged Activities
Once students are settled and are ready to learn, the teacher starts with unplugged activities. 
These activities depend on the objectives of the day, the lesson and the key concepts formulated from the Tinker Education's curriculum.
Unplugged activities makes students excited to physically practice what they are later going to create/code on the computer
It is important for our students to practice this before each lesson as they understand the context of the objectives.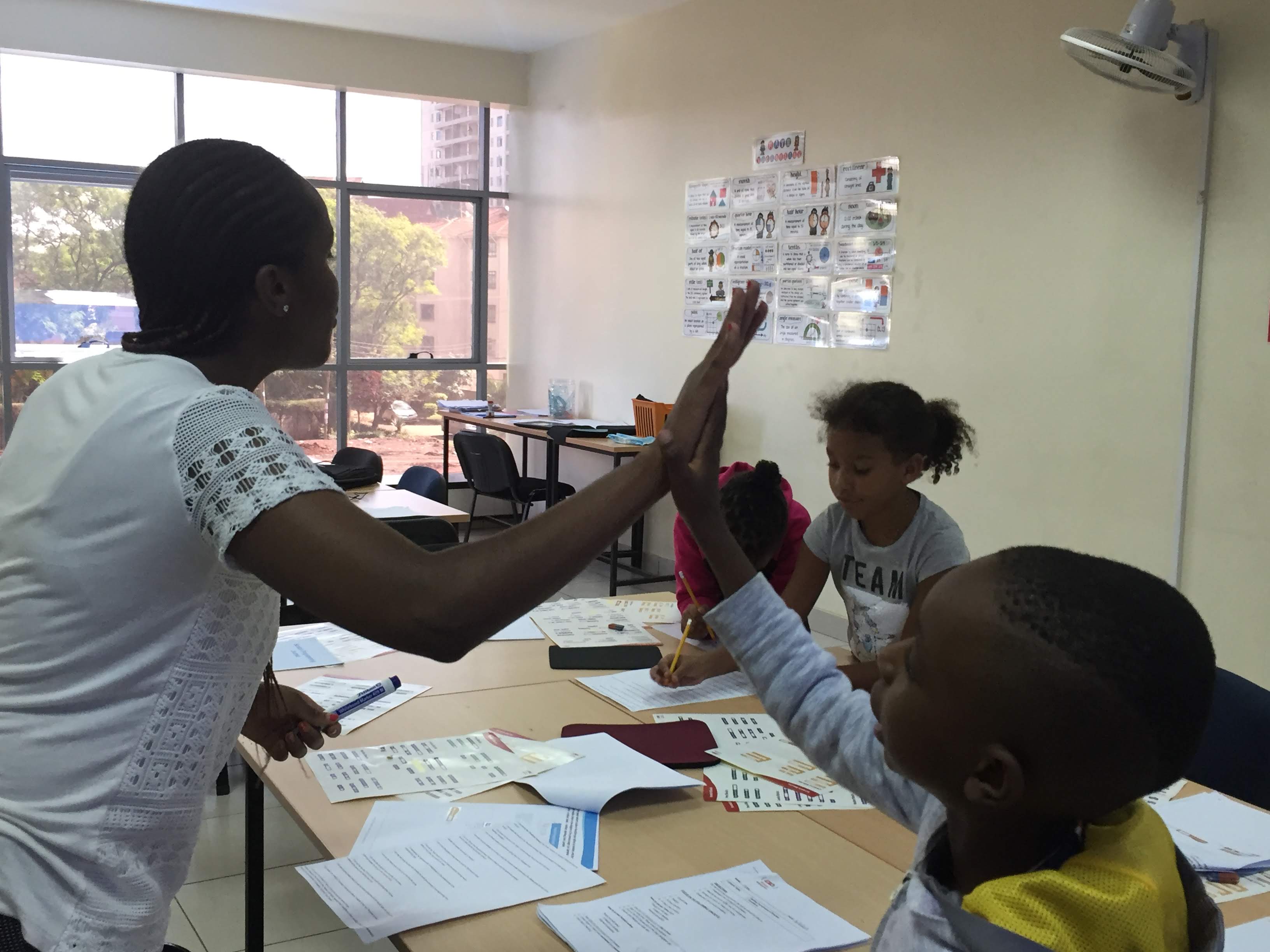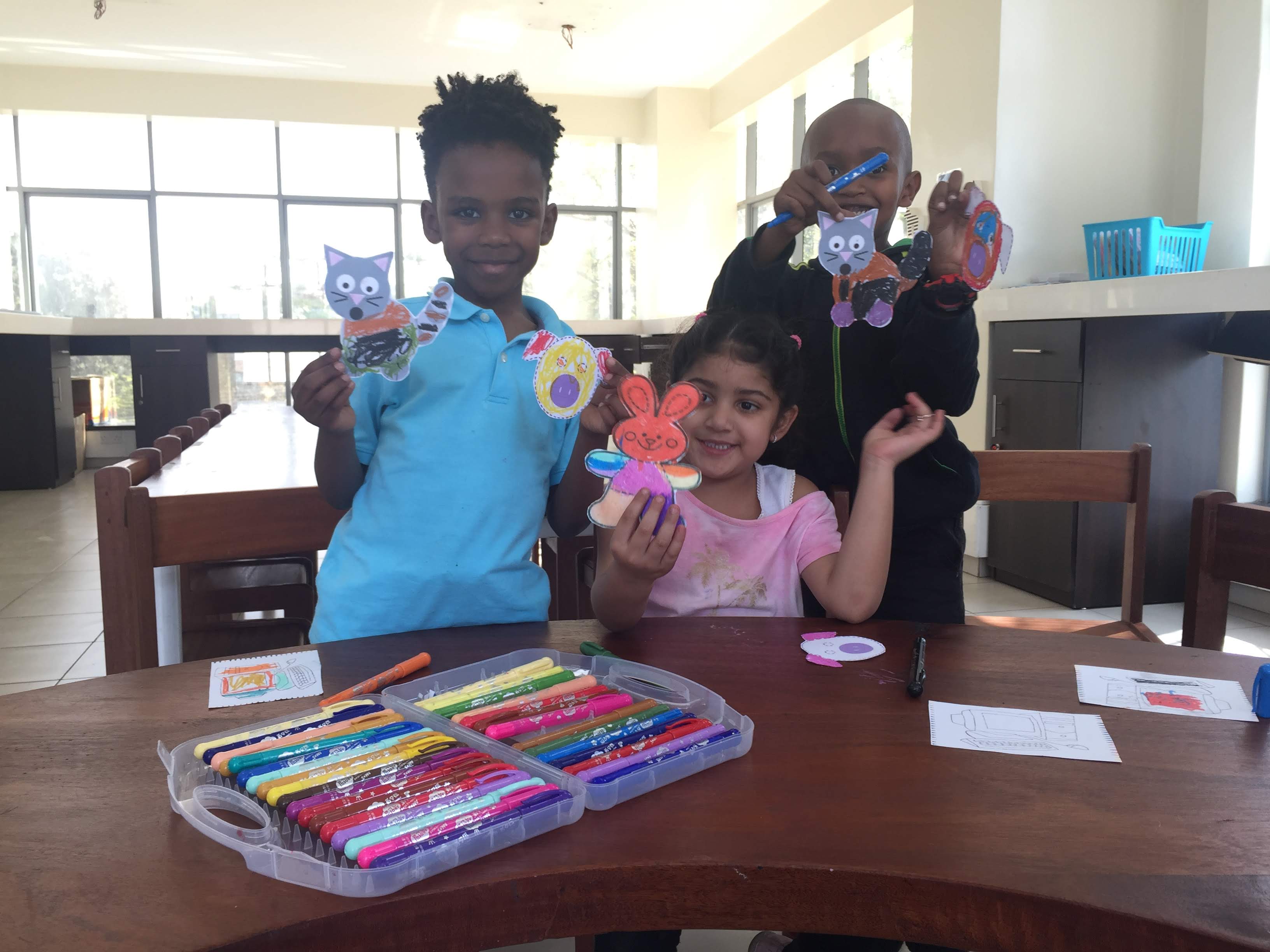 Step 2: Planning
After acting it out students now settle on their journals to plan on how they will execute their code. This is done using stickers which represents the blocks of codes on the coding platform. They also draw simple flow charts which can be used as a referral incase one encounters any errors. We all know with coding comes a lot of those!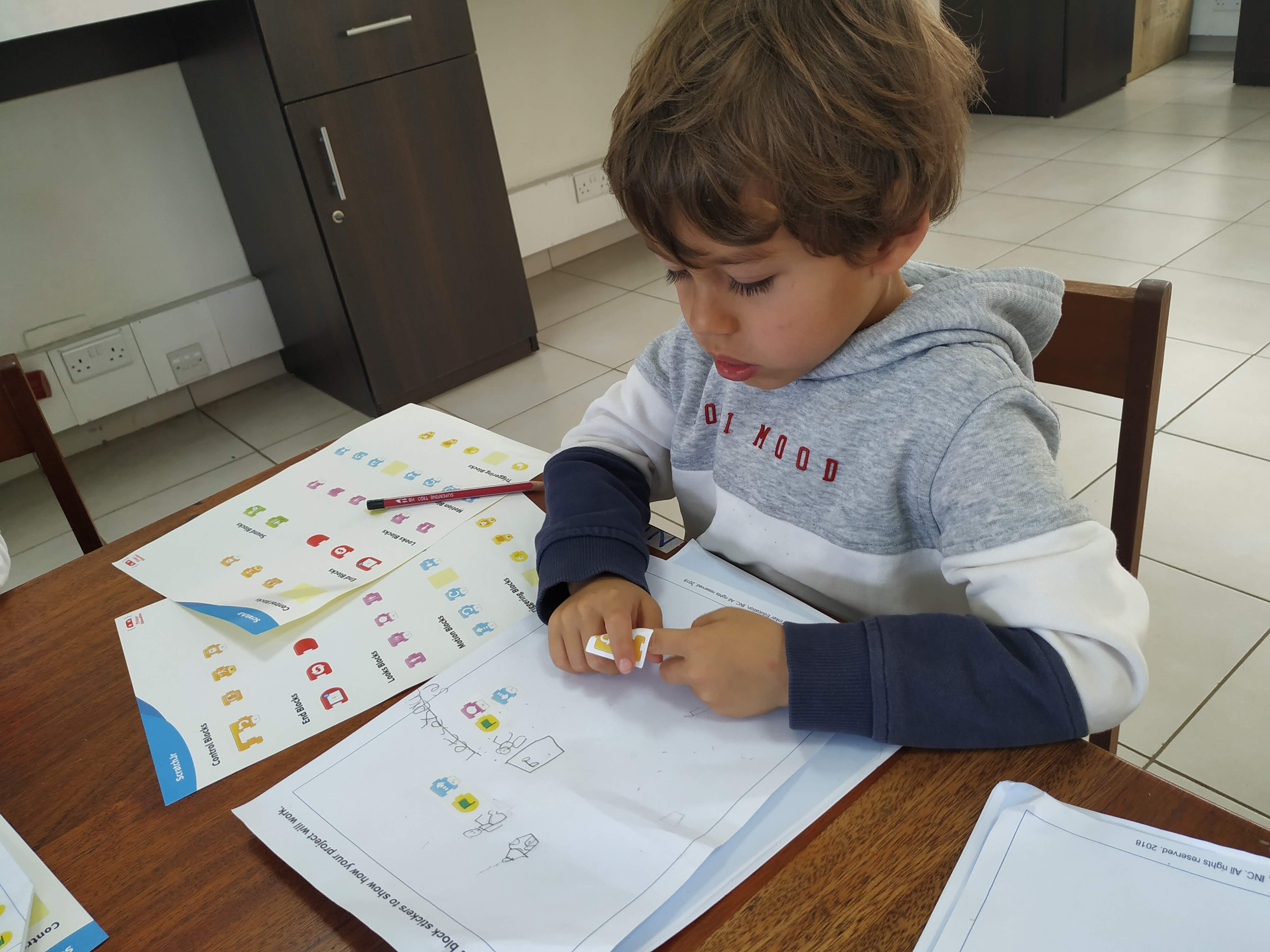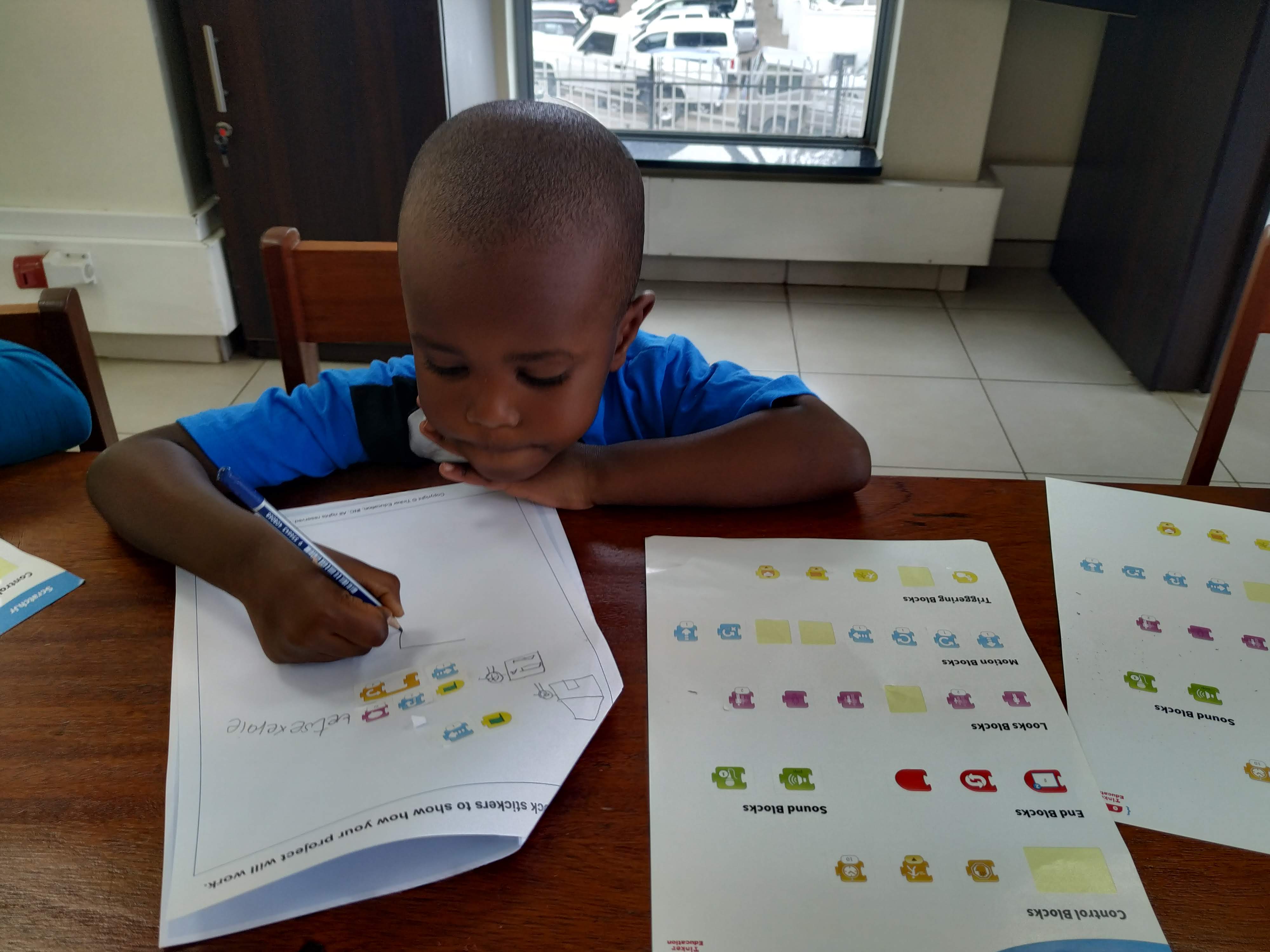 Step 3: Creating and presenting
Last but not least, students get to coding. In this process,there is a lot of team effort here and there. This is where problem solving and improvements happen. Once they finish they present their final game/animations to the class or partner so as to explain the process they have taken to successfully complete the project. They also express any problems they encountered along the process.