"I've never seen a school where kids come so excited! What's the secret?"
– Parent of newly enrolled student – 
At Tinker Education, we make coding fun following an interactive learning process.
Let's take a look at our i:Code 1 class on how they created their own coding project on Scratch, a block-based programming tool for kids.
Step 1: Planning
Students use Scratch stickers to plan their codes in their journals.
This is a critical role of design work that encourages young minds to imagine, think, and plan before execution.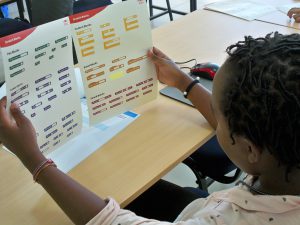 Step 2: Programming
Students input their script on the computer to code and bring their animation to life!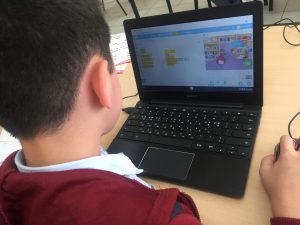 Step 3: Testing and Debugging
Using magnetic Scratch blocks, students practice coding offline.
This helps them to become better at finding errors in their scripts.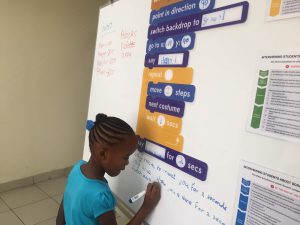 Do you want to switch up your child's learning style?
Save the date every Saturday morning (9-11am) or afternoon (1:30-3:30pm).