At the end of every term, Tinker Education holds holiday bootcamps that allow for students in boarding school and those unable to join our term program* to come and experience our fun learning.
Check out what students were up to during the Bootcamp.
Junior Coding with Scratch JR
Students aged 5-7 years old used the Scratch block-based coding with easy drag and drop operation to make a script.
After learning a key computer science concepts from the eLearning lesson, students went ahead to create their own game or animation projects with the teacher's guidance.  while applying their own imagination and ideas that turned out to be dynamic and fun!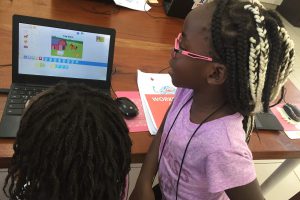 This was then accompanied by a 1 hour art class to blow off some steam as they also expressed their ideas through painting and making crafts projects.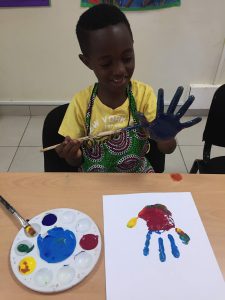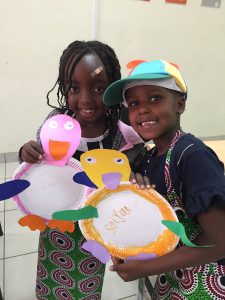 Intermediate Coding with Scratch
At the age of 8-10 years, students in this stage learned visual programming on Scratch Basic. This programming language is adopted at Tinker to introduce algorithmic thinking to children while coding.
The fun part is with Visual Programming, there is less to read and no syntax to implement.
In this video and screenshot, Ali shows his mum and brother one of the projects that he created in Scratch Basic.
Advanced Coding with Python
Finally, stage 3 students learnt to code on text-based programming Language, Python. The reason for introducing Tinker students to Python is because it is a general-purpose language with a wide range of applications from Web development, scientific and mathematical computing to graphical user Interfaces . It's fun to work in Python because it allows students to think about the problem rather than focusing on the syntax.
A Graphic design project from Coding using Python Programming Language