Mathematicians seek and use patterns to formulate a new idea.
They resolve the truth or falsity of speculations using the mathematical proof. This is why it's important to equip our children at their young age with these mathematical concepts for problem solving ability.
Our young learners use mathematics to set coordinates and direction to create animated shapes and patterns in coding. Since mathematical reasoning can provide insight or predictions in real life, students develop skill-sets that reinforce algorithmic and logical thinking to problem solve.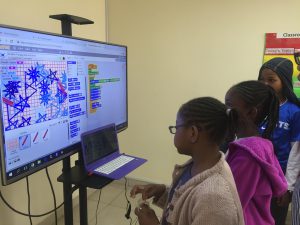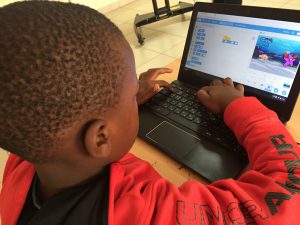 Following these key concepts within the challenge mission, students must calculate and set directions to cause the characters on the stage area to meet at a strategic point on the quadrate plane.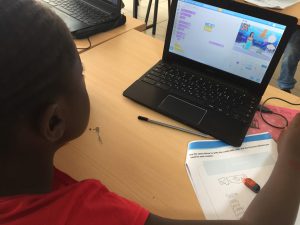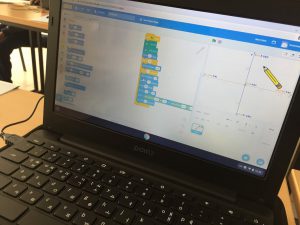 With the above said, Tinker Education's STEM curriculum seeks to challenge young children's ability to utilize mathematical concepts in physical and visual projects rather than teaching coding skills.
What better way to learn Mathematics than through Computer Science!
∴  Check out Neleen's beautiful design that she made through the application of coordinates and directions.