They came, they saw, they invented!
The boot camp last week focused on students' inventions. The students came up with original ideas and brought them to life.
Check out the fantastic ideas some of the students came up with.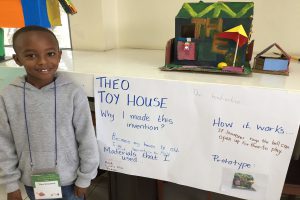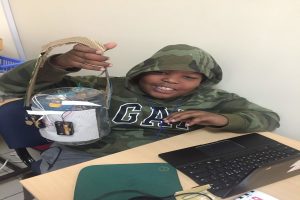 This is Theo, 7 years old.                                                               Meet Mwoshe, he is 12.
Theo's invention was a toy house                                                He made a Leaf blower 
made of recyclable materials                                                        with micro:bit, a few motors 
Of cardboard and littleBits.                                                          And a can for a cover.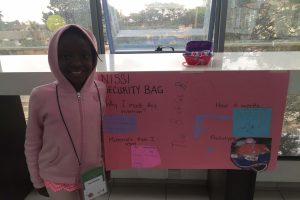 Nissi, age 8, made a security bag to help protect people's handbags when they walk around town
or when the are in a vehicle and risk being stolen from.  The bag made from Littlebits and other
recyclables works in a way that when opened the buzzer goes off
This was then followed by presentations to parents who were very proud of their children's inventions and ideas.